Submitted by

drumin

on Fri, 2012/02/10 - 12:42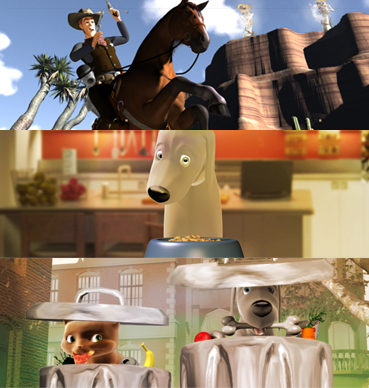 VISIOCARE TV CONTAINS THREE TYPES OF MESSAGE
The Premium: this is the "guided tour of your hospital" and the personalized sequence that shows your premises, your team, your equipment, your services.
The Sequences: each sequence is a theme. A sequence covers topics such as vaccines, fleas, mobility, dental care, veterinary diets, etc. Each sequence is 2 to 3 minutes long.
The Briefs: these short messages are also animated. Each brief lasts 15 to 45 seconds. These short animations are inserted between each sequence.
CONTENT UPDATES
Content & Renewal: Our VisioCare TV software allows you to manage your content yourselves, directly and easily on internet. You can upload new content daily, weekly, monthly, quarterly it's your choice. You can create promotional screens displaying your special offers or useful information and upload them to your TV! You can create your own internal TV and communication network.
If you don't make any changes, we modify and update the loop of content every 3 to 4 months depending on the region. Our choices are based on past history, the region and also the season. So your clients, coming back to the practice, are unlikely to see twice the same animation.
Why is there no soundtrack with some verbal explanations along with the animations?
This is a key feature of the concept. VisioCare TV is based on a silent communication adapted to the waiting area where most sound would be quickly perceived negatively. The Vet'Kiosk favorably contributes to people interacting in the waiting room because clients watching the animations together start talking to each other about them...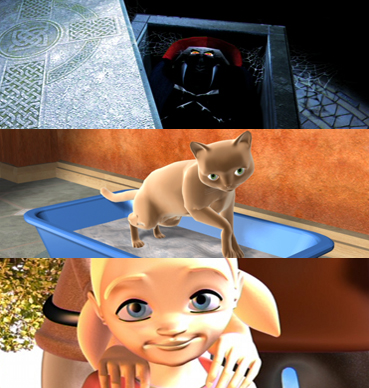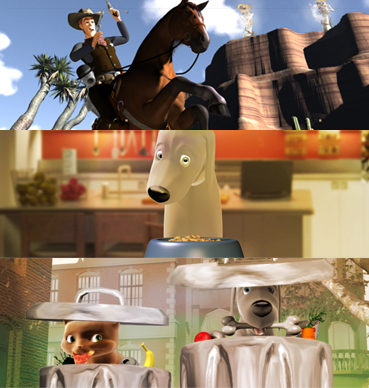 VISIOCARE TV IS WELL ADAPTED TO FIT ANY VETERINARY PRACTICE
Installation
The installation and linking of the VisioCare TV is simple as you purchase our hardware package and we do all the work for you. Professional technicians will carry out a pre-site visit (usually done remotely) to establish the full requirements then, once the hardware has been delivered, we will arrange for the installation work for you either with our technicians or yours.
Where is it best to place the VisioCare TV screen(s) in my clinic?
We recommend that the screens are directly fixed to the wall using a fixed wall mount or swivel device, but can be placed on shelves, or on a floor stand. In certain cases it is possible and very effective to install two or even three screens that function simultaneously using the same single online Player.
The location of the screen is essential to optimize the view by clients. It is important to place the screens within a natural visual field as clients are sitting in the waiting area. Indeed clients are not at the veterinary clinic to "watch a TV program". Their attention will predominantly be in a "passive mode" by definition. If you have any doubt, do not hesitate to contact us and ask us for our opinion.
The Player
The LCD screen is connected to a Player with a simple "plug & play" system. The VisioCare Box is also linked to Internet (preferably with a cable). Such connection allows you to add additional content present constantly on the web (RSS channel), such as the local weather, the road traffic, or the news. Additional content and updates are downloaded via internet and automatically placed on the VisioCare Box. Such banners,including some with your personal information, add value to the overall content and attracts people to watch your screen longer.
The VisioCare Box is also equipped of our remote control software, allowing us to assist you at distance at any time and identify if there is a technical problem and which one it is to immediately solve it.
The Software
Our VisioCare TV software is installed on the clinic PC and is easy to manage. It is a simple and intuitive software that users (vet, hospital manager, nurse) will master rapidly to select, add, delete content (drag & drop) at any time from the loop. A tutorial is available online. Our maintenance & client service is also present to help and assist if needed..